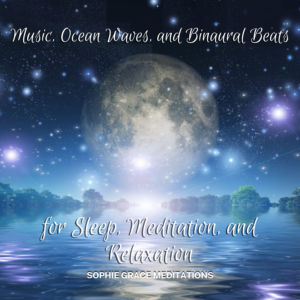 Music, Ocean Waves, and Binaural Beats for Sleep, Meditation, and Relaxation
This is the ocean waves from Relaxing Ocean Waves plus music and binaural beats. I have not composed the music myself, but have a license to use it for this purpose. The music in combination with the ocean waves and binaural beats is great for both meditation and sleep.
Vem har designat omslagsbilden?
Har musiken hjärnvågsstimulerande frekvenser?: